visiting IP:
3.238.95.208
Are you torrenting safe?
more info
Torrent details for "Freaky.2020.iTA.ENG.AC3.SUB.iTA.ENG.BluRay.1080p.x264.jeddak-MIRCrew" Log in to bookmark
Language:
English
Info Hash:
b9b0954fef26e86d9a40145230b8d3b82b75ade8
Health:
Genre:
Comedy, Horror, Thriller
Runtime:
101 min - Rating: 6.9
Plot:
After swapping bodies with a deranged serial killer, a young girl in high school discovers she has less than 24 hours before the change becomes permanent.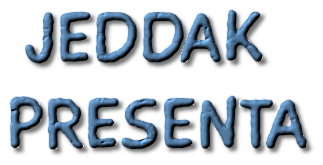 Freaky




Data di uscita: N.D.
Genere: Horror, Commedia
Anno: 2020
Regia: Christopher Landon
Attori: Vince Vaughn, Kathryn Newton, Alan Ruck, Uriah Shelton, Katie Finneran, Mitchell Hoog, Dana Drori, Charles Green, Deja Dee, Melissa Collazo
Paese: USA
Distribuzione: Universal Pictures
Sceneggiatura: Michael Kennedy, Christopher Landon
Fotografia: Laurie Rose
Montaggio: Ben Baudhuin
Musiche: Bear McCreary
Produzione: Blumhouse Productions, Divide/Conquer



Freaky, il film diretto da Christopher Landon, segue la storia di Millie Kessler (Kathryn Newton), una ragazza di diciassette anni che fa fatica ad integrarsi al liceo, dove viene presa di mira da qualche bulletto.
Millie diventa la nuova vittima di The Butcher (il Macellaio) (Vince Vaughn), un noto assassino che sta terrorizzando la città. Quando l'uomo cattura la ragazza e la trafigge con il suo antico pugnale magico, da quel momento vittima e carnefice si scambino il corpo: Millie si trova all'improvviso intrappolata nel corpo del killer e il crudele Macellaio si trova nel corpo della ragazza che poco prima aveva tentato di uccidere. Millie scopre che ha solo 24 ore per "tonare in sé" e per salvarsi. Ad aiutarla ci sono gli amici del cuore e il ragazzo di cui è innamorata.
Nel frattempo, il Macellaio capisce che trovarsi nel corpo di un'adolescente con la faccia per bene può giocare notevolmente a suo vantaggio.
Riuscirà Millie in una corsa contro il tempo a sciogliere la maledizione?





Spoiler