visiting IP:
3.227.235.183
Are you torrenting safe?
more info
Torrent details for "VPN Unlimited for Pc (v8.4.1) macOS (v8.3) Linux (v8.5) Android (v8.4.1) New Promo Code (6 Months f..." Log in to bookmark
Language:
English
Info Hash:
17d75cfcbc8660a0d5fc9fe63b5dd7f0c7afe9a9
Health:
File List (23) :
VPN Unlimited for PC (v8.4.1.) macOS (v8.3)
Linux Debian Ubuntu/Linux Mint 64 Bit (v8.5) Android (v8.4.1)
+ Browser Extention (Firefox and Opera)
+ New Promo Promo Code (6 months for Everyone)
[Update 03 04 2021]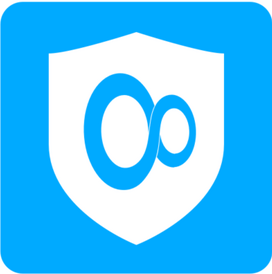 Zero-log policy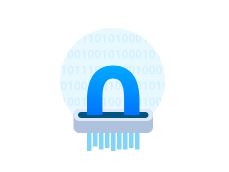 Striving to safeguard your online identity, we take your online anonymity very seriously. Our team doesn't recognize any other policy but a no-log one, and so we can confidently say KeepSolid VPN Unlimited doesn't store or keep logs of your online activity. Thanks to our no-logs VPN policy, we don't associate your online activities with your account, email, device, or IP address in no case.

To make sure no unauthorized parties and cybercriminals access your private data, we do not log the following information that transfers the network during your VPN session:

*Browsing history

*Connection times

*Metadata

*Downloads

*Server usage

*Data content

*IP address*

*During a VPN session, the VPN server stores your IP address in-memory only to ensure a proper work of the app. We do not store your IP address after your VPN session ends.


Online Streaming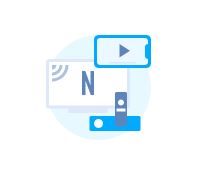 Satisfy your video streaming appetite with our VPN service. Don't let streaming services to stop you from enjoying your favorite TV shows, movies, and sports events! Wherever you are, easily run our application and connect to the needed streaming server. That's it! You are ready to watch any video content you like.

Thanks to KeepSolid VPN Unlimited®, you can access video streaming websites on:

*iOS

*Android

*macOS

*Windows

*Linux

*Apple TV

*Windows Phone

*Chrome, Mozilla, Edge, and Opera browsers


High-speed
 VPN servers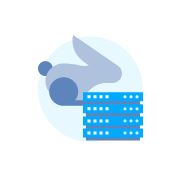 Our team does our best to provide you with lightning fast connection speed and unmatched performance. In order to do so, we've implemented a huge VPN servers list that includes VPN Europe servers, the US servers, and any other servers you need.

Our VPN server locations map offers:

*500+ super-fast servers

*80+ locations

*Stable connection

*Server locations for individual needs


Our VPN Server Locations Map

KeepSolid VPN Unlimited® has 500+ high-speed servers across 80+ locations all over the world. The latest server list is available right in the application.

All our servers ensure complete security, superior speed, and access to your favorite content worldwide. We use the OpenVPN protocol on Android and Windows platforms, and IKEv2 on macOS and iOS. OpenVPN supports AES 256-bit encryption. IKEv2 connections use AES up to 256-bit, Camellia 256-bit, and ChaCha20Poly1305 encryption methods.

KeepSolid VPN Unlimited® offers an additional layer of encryption and data obfuscation for restricted environments with KeepSolid Wise. This is a protocol extension that uses AES-256 and provides an extended online freedom, allowing to get free access to all legal web content.









Total Security





Whatever data you send (personal passwords or credit cards data), whatever WiFi you use, you are 100% secure. We encrypt your personal data protecting it from prying third-parties and hackers.


Absolute Privacy





Stay anonymous and untracked on any website from any location. We protect your privacy changing your physical location (IP address). So websites, hackers, and advertisers can't track you.


Malware Detection

Boost your online protection with bullet-proof DNS Firewall. Thanks to this security solution, we detect malware and malicious sites, which try to steal your private data, and block its DNS-activity before they cause damage to online identity. Avoid connecting to malicious sites and prevent infection of your device.


Up to 10 devices (or more)





With one subscription, you can use our VPN on up to 10 devices. You can use any device (desktop, tablets, mobile phones) and any platform (macOS, iOS, Android, Windows, Linux.)


Protect All Your Devices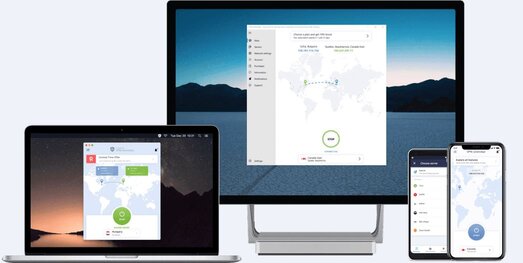 Whatever device you have, VPN Unlimited® supports them all! It's available for macOS, Windows, Linux, Android, iOS, Windows Phone, and also comes as a browser extension for Chrome, Opera, and Firefox.

To top it off, you can set it up on your router, NAS and streaming devices, and much more. Protect your entire online life with KeepSolid VPN Unlimited®!


500+ high-speed servers across 80+ locations all over the world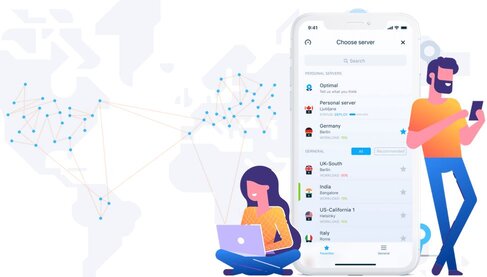 Choose a preferred location to get an optimal performance and access to geo-restricted content with KeepSolid VPN Unlimited®.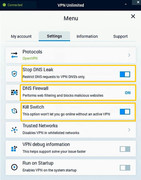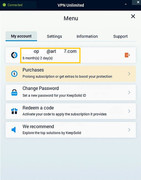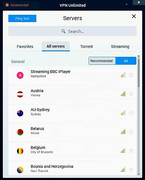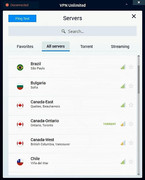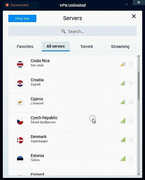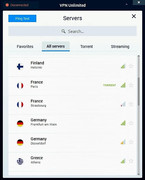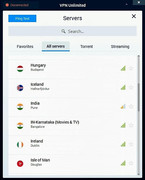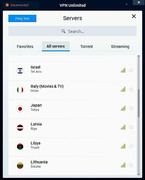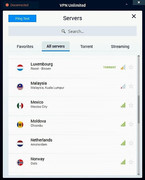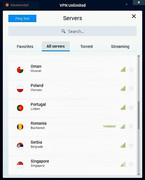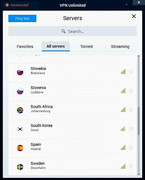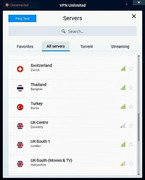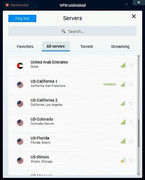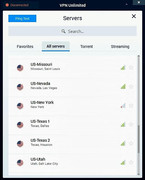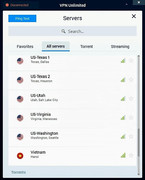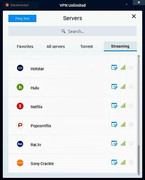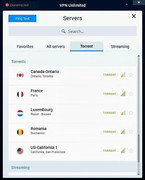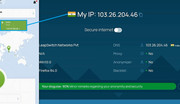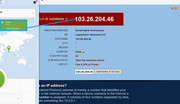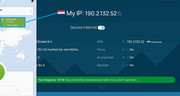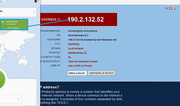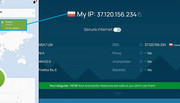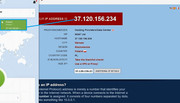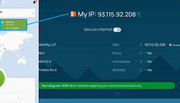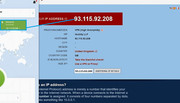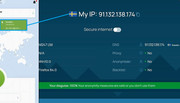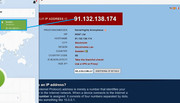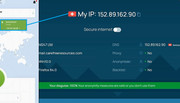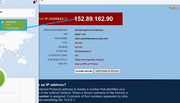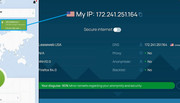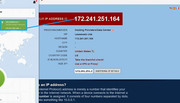 Vpn Jurisdiction in Usa (New York)

How safe is VPN Unlimited?

Read this 2019 review


https://thebestvpn.com/reviews/vpn-unlimited/


* Promo Code is legal for everyone


*Illustration, Installation Procedure, and screens by JackieALF

Inside the "Read Me" file and screenshots folder